CBD seeds
What are Cannabis CBD Seeds?
Our CBD Seed catalogue is designed for cannabis seeds that grow into plants that produce high amounts of CBD as its main cannabinoid.
CBD (Cannabidiol) is a cannabinoid that's present in all cannabis plants. However, up until a few years ago most strains you could find on the market didn't contain anything over 0.1% CBD.
CBD is a non-psychoactive cannabinoid (it doesn't get you "high") that has a wide range of beneficial properties, which is why many medicinal and recreational cannabis consumers look to grow these strains.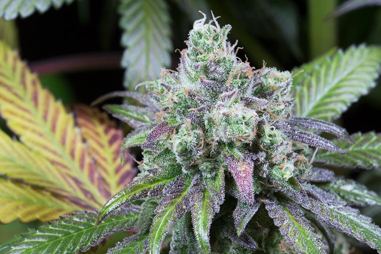 CBD strains can be feminized and light-dependant, regular or autoflowering.
Plants with CBD can also have different proportions (ratios) of THC and CBD. This allows consumers to choose from a wide range of effects and properties according to their needs.
How to Pick CBD Seeds
Common THC:CBD ratios (proportions) are usually around 1:1, which is the case of Critical Mass CBD, or 1:2 such as Jamaican Dream CBD and some can go up to 1:20 like the famous Dinamed CBD. Strains that have a 1:20 ratio are commonly known as "Pure CBD" strains; even though they can contain up to 1% THC, they produce no psychoactive effects so they don't get you "stoned" or "high" like cannabis. These strains are great for consumers that want to enjoy cannabis's other properties such as its flavour but don't want to have to deal with the effects of THC.
If you're looking for a strain with hardly any THC, you'll need to choose the latter (with a 1:20 ratio), such as Only CBD or Sweet Pure.
If you're looking for a strain that produces light psychoactivity while still enjoying THC and CBD, we recommend more balanced ratios such as TNT Kush CBD (1:1 ratio), which has about 10% THC and 10% CBD. This type of strain produces a more sustainable effect thanks to the fact that CBD can regulate the high, making it much easier for you to go about your daily business.
Growers that love CBD, this is the category for you, a place where you can find strains rich in CBD thanks to seed banks such as Dinafem Seeds, Sweet Seeds, Eva Seeds, Élite Seeds and many more.
If you have any questions when it comes to picking your seeds, get in touch with our team.