Feminized Seeds
What are Feminized Cannabis Seeds?
Feminized seeds are cannabis seeds that always produce female cannabis plants, which are the ones that produce flowers – these are sought-after buds that contain high amounts of cannabinoids.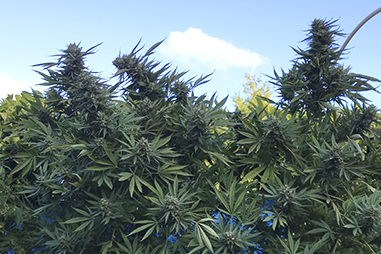 These are the most grown types of seeds by growers all around the world because they offer the possibility of growing 100% females. This means you no longer have to get rid of males once your plants begin showing their sex, avoiding accidental pollination. These are the most grown types of seeds when it comes to indoor growing due to their stability, ease and high-quality yield.
How are Feminized Seeds Made?
The first ever seed bank to start selling feminized seeds was Dutch Passion, creator of famous strains such as Blueberry with its intense flavour, or Euphoria, a sweet, potent and stimulating selection of Skunk.
At the start (the 70's), feminized seeds were made using cannabis plants with hermaphrodite tendencies put under stress in order to use the pollen from the forced male flowers to pollinate female plants. The downside to this process is that the resulting seeds tended to inherit the hermaphrodite trait.
Nowadays, the techniques used to obtain feminized seeds have improved considerably and are light years ahead of the first attempts. On the current cannabis market, feminized seeds are stable and guarantee females when used. The female reverting process using silver thiosulfate (STS) revolutionized the feminized cannabis seed market and removed the unwanted tendency to produce hermaphrodites from the equation.
How to Choose Feminized Seeds
There's quite a wide range of feminized seeds on the market, differentiated by their genetic makeup, effect, flavours and aromas, flowering speed and cannabinoid content, among other factors.
The best thing about having such a wide ranger to choose from is that every grower can find the perfect cannabis strain for their needs. In order to help you with this process, you can use our seed finder.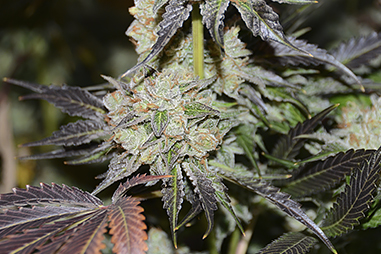 At La Huerta Grow Shop you'll be able to find a wide range of iconic brands such as Dinafem Seeds, Eva Seeds, Sweet Seeds etc. Plus, due to our ample experience in the sector, we also offer La Huerta Private Reserve seeds.
If you have any questions or are looking for recommendations don't hesitate to get in touch. If you can't find the strain you're looking for on our page, we'll order it for you – it's that easy!