Rooting

A healthy, large root system is essential for cannabis plants to be able to absorb nutrients in the right way. If they manage to grow a decent root system right from the start your plants will be able to grow much faster and healthier.
The faster your roots grow, the faster your plants will be able to grow and the harder it will be for them to run out of water. If you-re spending money on fertilizers and substrates, especially expensive ones, there-s no point in using them if your plants can't absorb them properly.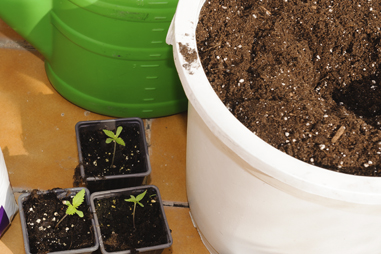 In order to keep this from happening you'll need to pay a lot of attention to your cannabis plants when they first start growing, following their signs in order to make sure their roots grow strong and healthy. In order to do this correctly you can use root stimulants, keep reading to find out how and when to use them.
When to Use Root Stimulants?
When planting seeds, you should use root stimulants once you've planted your germinated seeds in the first flower pot. Root stimulants are extremely helpful when it comes to this stressful period for the plant. Plus, we recommend using stimulants during the first 2 -3 growth weeks and every time your transplant.
If you're planting clones we also recommend using rooting products in the growth period and after every transplant.
When taking care of mother plants, you should use a half-dose of root stimulants as maintenance.
What Types of Rooting Products Are There?
At La Huerta Grow Shop you can find a wide range of rooting products by the best brands in varying concentrations and compositions:
Bio rooting products: their composition includes vegetable-origin products and are generally used by cannabis growers. This category has star products such as Bio Rhizotonic by Canna or the highly concentrated Rootfast, which are two of our best-sellers.
Mineral root stimulants: such as the efficient Hesi Root Complex or highly concentrated rooting products such as Rootbastic by Atami.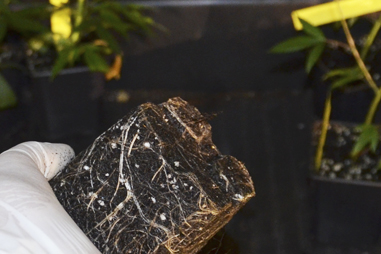 Using Mycorrhizae and Trichoderma for Roots
Protecting your plants' root system from illness, pathogens and fungi is just as important as making sure that it grows healthy and large.
Mycorrhizae and Trichoderma are considered beneficial fungi for plant life; they can actually protect them from other fungi and pathogens.
If you get used to using mycorrhizae and Trichoderma your plants roots will stay protected from fungi and other harmful illnesses. Plus, you'll also save on using fertilizer thanks to the fact that your plants will be able to absorb more in general which creates a larger and healthier nutrient system.
Some of our best-selling most efficient products are Micro Vita and Bactohemp.
If you have any questions when it comes to choosing the perfect root simulant, check in with our team of experts by calling us or sending us a message on social media.