Seed Banks

One of the most important aspects of growing cannabis is the strain being used. Buying cannabis seeds from experienced, renowned seed banks is good practice when it comes to successful germination and high-quality strains.
La Huerta Grow Shop and Eva Seeds: Over 20 Years' Experience
At La Huerta Grow Shop, as creators of Eva Seeds seed bank, we have quite a lot of experience in selecting, conserving and hybridization of cannabis plants. That's why we're happy to offer some of the most sought-after, reputable seed banks on the market.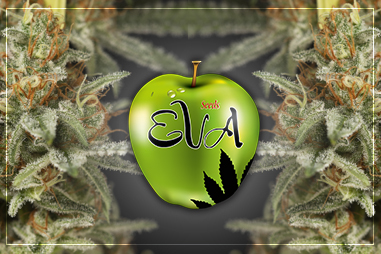 Here you can find Dutch seed banks such as Green House Seeds, Sensi Seeds and Barney's Farm, as well as some of the best Spanish seed banks including Dinafem, Sweet Seeds and Buddha Seeds, among others.
We also offer some of the most respected Canadian and US seed banks, as well as other international brands such as Humboldt Seeds and Fast Buds.
Types of Strains Found in Different Seed Banks
In our catalogue you'll be able to find a wide variety of cannabis seeds of all types. Some of the main types are:
Feminized Seeds: this type of seed produces female plants (these are the plants needed to obtain sinsemilla cannabis buds). These seeds are perfect for those looking for an easy grow – no need to have to get rid of your male plants – that's also stable, high yielding and high in quality.
This category contains all feminized light-dependant strains – this means that they grow and flower depending on the amount of light they receive. Here you can find legendary strains such as Jamaican Dream or Critical +.
Regular Seeds: this type of seed can produce both male and female cannabis plants. They're the perfect seeds for finding unique phenotypes, as they have lower stability than feminized plants. You can also use them to make your very own cannabis hybrids easily, using the males.
If growing regular seeds you should be able to grow around 50% makes and 50% females, which is an important factor to keep in mind when planting your seeds. The results may vary depending on the climate and your growing conditions.
Autoflowering Seeds: unlike light-dependant strains, these plants grow for about 2 – 4 weeks and then they begin flowering automatically, regardless of the amount of light received.
This type of cannabis plant is ideal for smaller growing areas and/or for those that want to grow outdoors alongside their normal light-dependant plants. They're also perfect for outdoor city growers – they can easily fit on balconies and terraces. They produce less yield than light-dependant plants but they're definitely a great way to obtain a small amount of cannabis in a short period of time.
Autoflowering plants such as Magnum or Moby Dick XXL Auto are becoming more common – the cannabis sector is forever innovating and surprising consumers.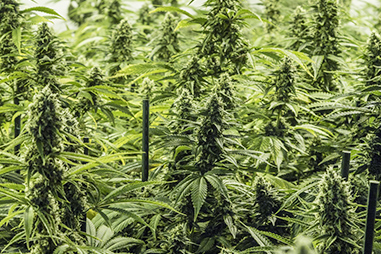 CBD Seeds: Cannabidiol recently changed the cannabis hybrid game; beforehand, breeders from different seed banks were only focused on creating strains high in THC, however over the past few years they've also been focused on creating strains high in CBD.
CBD is a cannabinoid that possesses multiple benefits, both medicinally and recreationally speaking.
In this category you'll be able to find various cannabis seeds rich in THC/CBD, as well as cannabis strains with incredibly high amounts of this cannabinoid such as Only CBD.
For Curious Growers…
Limited Edition: cannabis growers are always looking for the perfect, unique strain. Some seed banks such as Eva Seeds offer exclusive hybrids in Limited Edition format so you can find truly special, unique strains.
Varied Seed Packs: for those that can't make up their mind or want to vary their garden a bit at an affordable price, these seed packs or mixes, such as Sweet Mix Auto, are the best solution.
Cannabis seeds and/or strains can be classified using many different terms, including sativa and indica percentage, its aroma, flavour, yield, flowering days, strength and many other factors.
It's time to have a look at these amazing seed banks and choose your favourite one.
If you're having trouble deciding between all of the amazing possibilities, get in touch with our team and we'll find the perfect solution for you.