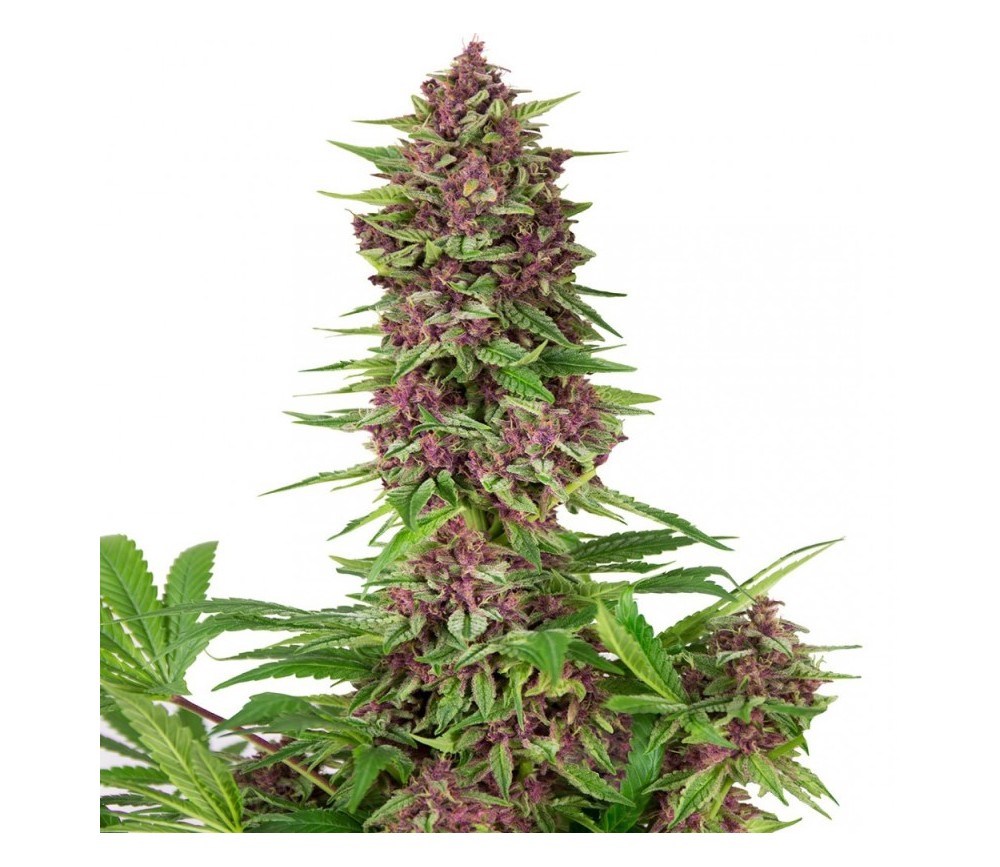  
PURPLE KUSH
The feminized cannabis strain Purple Kush by Buddha Seeds is an updated version of the classic purple strain made popular at the end of the last century.
An old school gem, adapted to present times with a powerful physically and mentally relaxing effect.
Purple Kush stands out for the beautiful purple color of its flowers and its great resin production.